Cancer Care
West Florida Hospital offers a comprehensive oncology/hematology program that includes caring, compassionate physicians and nurses who are specially trained to care for patients with cancer and blood disorders.
Our Cancer Program's high standards of care include:
Sophisticated diagnostics to detect cancer faster and help make treatments more effective.
Specially trained oncology nurses, many of whom are oncology certified registered nurses that specialize in chemotherapy administration, treatment of side effects, blood product infusions and pain management.
Patient/family education.
Emotional support for patients and their families.
Active Cancer Committee that brings together the expertise and perspectives of physicians from a variety of specialties and disciplines.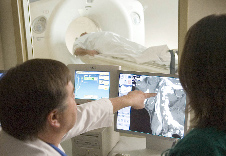 In addition, the Commission on Cancer of the American College of Surgeons recently recognized West Florida Hospital's Cancer Program with a Three-Year Accreditation with Commendation. Only those facilities that have voluntarily committed to providing the highest level of quality cancer care and that undergo a rigorous review of their performance are awarded this designation.
Annual Reports
For more information on our comprehensive cancer care services, call (850) 494-5404.
Our oncology patients have access to an experienced team of physicians, nurses, clinicians and rehabilitation specialists.
Find a Doctor
Lung Screening Tool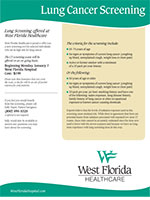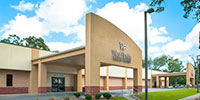 Cancer Center
The West Florida Cancer Center, located at 2130 E. Johnson Avenue is now offering comprehensive services to cancer patients, including radiation oncology, infusion/chemotherapy, and hematology. Contact us at (850) 494-5404.