Cardiac Care
The Choice for Comprehensive Cardiac Services
At the West Florida Heart Center, we are proud to offer new technologies and advanced treatment options that provide patients with comprehensive cardiac services not found at other facilities.
As the area's first Accredited Chest Pain Center, our team follows procedures developed by leading experts in cardiac care. By doing so, our goal is to give the immediate treatment necessary to avoid as much heart damage as possible.
Our team also uses state-of-the-art technology to closely measure and track our STEMI times to ensure that we are providing timely care in an effort to save as much heart muscle as possible. A STEMI (ST-Elevation Myocardial Infarction) is a deadly type of heart attack, which is identified on an EKG. Early treatment to the blocked coronary artery minimizes the extent of the heart muscle damage and preserves the pumping function of the heart, thereby, increasing survival and reducing or eliminating complications.
Learn More
Why Patients Choose Us
The combination of highly-skilled physicians, dedicated staff and an array of accreditations and distinctions demonstrate why so many patients choose West Florida Healthcare for cardiac care.
Our Providers
West Florida Hospital is proud to partner with Northwest Florida Heart Group to offer quality cardiology services to our patients. Committed to setting the standard for cardiovascular care in our area, these cardiologists are nationally accredited and recognized for chest pain, heart attack, atrial fibrillation, heart failure and other cardiac conditions. Their goal is to offer exceptional clinical care combined with communication and patient involvement to achieve the best outcomes by utilizing medications, minimally invasive testing and/or recommending life-style changes. Conveniently located throughout the area, our board certified cardiologists offer same-day appointments and personalized care for your specific cardiac needs.
The West Florida Heart Center also includes a team of hospital-based board certified cardiologists, board certified cardiovascular surgeon, cath labs, an electrophysiology lab, nuclear cardiology, and cardiac rehabilitation. These comprehensive cardiac services have been designed to ensure that our patients receive the quality care they deserve.
And, if you need to be admitted, West Florida Hospital is the only hospital in the area that guarantees your own private room. By offering all private rooms, we make your hospital stay more personal and comfortable. Next time you or a loved one needs a cardiologist or cardiology services, ask your physician to choose the comprehensive cardiac services at the West Florida Heart Center and the All Private Rooms of West Florida Hospital.
Diagnostic Services
Electrocardiogram (ECG)
Echocardiogram (ECHO)
Stress Testing (GXT)
Holter Monitoring
Event Recorder Monitoring
Signal Averaged ECG
Transesophageal Echocardiogram (TEE)
Nuclear Cardiology
Cardiac Catheterization
Treatment Programs
Percutaneous Transluminal Coronary Angioplasty (PTCA)
Stents
Rotorblator
Permanent Pacemakers
Radio Frequency Ablation
Cardiac Surgery
Coronary Artery Bypass (CAB)
Valve Replacement and Repair
Transmyocardial Revascularization (TMR)
Implantable Cardioverter Defibrillator
Vascular and Thoracic Surgery
Nursing and Intensive Care Services
Educational & Support Services
Pacemaker Clinic
Cardiac Rehabilitation
Mended Hearts Support Group
Heart Emergency Network
Health Education Center
About Coronary Heart Disease
Coronary heart disease is the single leading cause of death in the United States today. In 2007 alone, about 1.2 million Americans had a first or recurrent coronary attack; of that number, approximately 452,000 died.
At West Florida Hospital, we are committed to offering the very best in cardiac care services to help keep you and your family members from becoming a statistic. The Heart Center at West Florida Hospital offers a comprehensive cardiac care program, including state-of-the-art diagnostic services and treatments. In addition, The Heart Center offers a highly trained and experienced staff of cardiologists, cardiovascular surgeons and registered nurses who are specially trained in heart disease.
Warning Signs of Heart Attack
Some heart attacks are sudden and intense, but most start slowly, with mild pain or discomfort. Often the people affected aren't sure what's wrong and wait too long before getting help. Here are some signs that can mean a heart attack is happening.
Chest discomfort. Most heart attacks involve discomfort in the center of the chest that lasts more than a few minutes, or that goes away and comes back. It can feel like uncomfortable pressure, squeezing, fullness or pain.
Discomfort in other areas of the upper body. Symptoms can include pain or discomfort in one or both arms, the back, neck, jaw or stomach.
Shortness of breath. May occur with or without chest discomfort.
Other signs. These may include breaking out in a cold sweat, nausea or lightheadedness.
If you or someone you're with has chest discomfort, especially with one or more of the other signs, call 911 for help immediately.
For more information about cardiac care at the Heart Center at West Florida Hospital, call (850) 494-4000.
For more information about our Cardiac Services, please call (850) 494-3212.
Our cardiac patients have access to an experienced team of physicians, nurses, clinicians and rehabilitation specialists.
Find a Doctor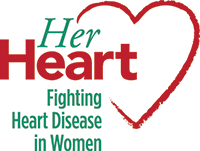 ---
---