Located in beautiful Pensacola, Florida, West Florida Healthcare has been a leading healthcare provider and a cornerstone of the community for more than 35 years. West Florida Healthcare recently completed a $100 million upgrade and includes the area's only all private room acute care hospital, the area's only comprehensive physical rehabilitation hospital, a mental health facility and a new state-of-the-art cancer center. Our medical staff consists of more than 400 physicians and surgeons, constantly growing and expanding to meet the need of our community. West Florida Medical Group features a large multispecialty, employed network of physicians with medical offices located throughout the community.
From miles of sugar white beaches to historic districts and cultural events, from tranquil, emerald waters to trendy nightlife, Pensacola has something for everyone. For our current openings, contact Karen Pope, Physician Recruiter.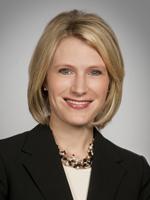 Terry Stallings, M.D., Senior Vice President of Medical Affairs & Chief Medical Officer speaks about West Florida Hospital and the Pensacola community.