If you think you may be experiencing a medical emergency, call 911 immediately for medical attention.
Emergency Room in Pensacola, FL
The ER at West Florida Hospital in Pensacola, Fla. is open 24 hours a day, seven days a week to serve your family's immediate healthcare needs. Our specially trained emergency room staff includes emergency medicine physicians, physician assistants, nurse practitioners, registered nurses, technicians and health unit coordinators.
Recognition
---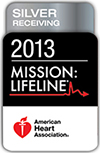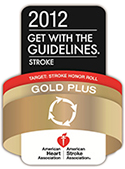 Our ER features access to the only accredited Chest Pain Center in the region, an Advanced Primary Stroke Center and a fast track service for minor injuries and illnesses.
Pediatric ER
At West Florida Healthcare, we realize that superheroes deserve super care, which is why we have opened an emergency room just for kids. Our pediatric ER team includes a team of board certified pediatricians, nurses and hospitalists that care for children in a comfortable, reassuring environment.
Our pediatric ER is a separate emergency room that is dedicated solely to treating the emergency health care needs of infants, children and adolescents. We try to keep ER wait times as short as possible by streamlining the fast track process so your child won't be in pain for longer than absolutely necessary.
In addition to board certified pediatricians, we offer:
Pediatric triage
Pediatric-friendly rooms
Pediatric-specific beds
Specially trained emergency staff
"Children need specialized care, especially during an emergency," said Christine Krier, D.O., Medical Director of Pediatric Emergency Services. "The continuity of care makes the difference and highlights our dedication to delivering the high-quality, compassionate care you expect from West Florida Healthcare."
Senior Emergency Services
Senior emergency services in the ER at West Florida Hospital provides a new standard of care for geriatric patients and their families. Our emergency room is designed to dramatically improve the lives of seniors by providing excellent emergency care and help them transition back to their normal life after illness or injury.
Perdido Bay ER
West Florida Healthcare is proud to announce the construction of a new $10 million freestanding Emergency Department on the west side of Escambia County near Perdido Bay. The Perdido Bay Emergency Room will be located on the northwest corner of Highway 98 and Blue Angel Parkway, and Opening Day will be held in late February 2018.
Find out more about our Perdido Bay ER
Learn about Emergency Preparedness