The Choice for Comprehensive Cardiac Services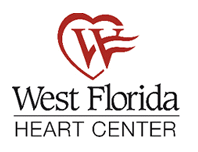 At the West Florida Heart Center, we are proud to offer new technologies and advanced treatment options that provide patients with comprehensive cardiac services not found at other facilities.
As the area's first Accredited Chest Pain Center, our team follows procedures developed by leading experts in cardiac care. By doing so, our goal is to give the immediate treatment necessary to avoid as much heart damage as possible.