Cancer care in Pensacola, Florida
West Florida Healthcare is proud to offer a hematology/oncology program in Pensacola. The cancer center at West Florida Hospital offers access to expert oncologists and nurses who are specially trained to care for patients with cancer and blood disorders.
For more information on our cancer care program, call Consult-A-Nurse® at (850) 494-3212.
Our cancer program
We understand that having a high quality team of medical experts is essential, especially in cancer treatment. Our goal is to provide comprehensive care and support to patients and their families.
Our cancer program features:
Active Cancer Committee that brings together the expertise and perspectives of physicians from a variety of specialties
Emotional support for patients and their families
Sophisticated diagnostics to detect cancer faster and help make treatments more effective
Specially trained oncology nurses
Cancer screening
We offer advanced technology to find cancer in its earliest stages. Our diagnostic imaging services are available in inpatient and outpatient settings. We work with you to provide prompt, accurate test results.
Breast cancer screening
---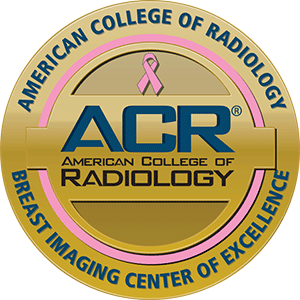 Our imaging services include screenings for breast cancer and other breast abnormalities.
We are an accredited Breast Imaging Center of Excellence designated by the American College of Radiology. Additionally, we were the first facility in our area to be accredited in the following breast imaging services:
Breast ultrasound
Digital mammography
Stereotactic breast biopsy
Ultrasound-guided breast biopsy
Gynecologic cancer screening
As part of our women's services, we offer gynecologic cancer screenings. Screening for gynecologic cancer starts with yearly Pap tests and an exam by your healthcare provider.
If cancer is detected, we offer minimally invasive gynecologic surgery to remove gynecologic tumors.
Lung cancer screening
Lung cancer is the leading cause of cancer deaths in the U.S. among men and women, and it occurs most often in people who smoke.
We are designated as a Lung Cancer Screening Center by the American College of Radiology. We offer low-dose computed tomography (CT) lung cancer screening for patients at high risk of developing lung cancer.
Prostate cancer treatment
Prostate cancer affects the prostate gland and may spread to surrounding structures. While most men with prostate cancer have no symptoms, physicians can find prostate cancer during a regular checkup, using a combination of a prostate-specific antigen (PSA) blood test and a digital rectal exam (DRE).We are designated as a Lung Cancer Screening Center by the American College of Radiology.
We offer a variety of prostatectomy procedures, including robot-assisted prostatectomy. The goals of prostatectomy are to remove the prostate cancer, preserve urinary function and preserve erectile function.
Oncology locations
Retrieving location data...